Content Area
About the program
Grade Levels: K - 12
The original reading comprehension box - new and updated for 2019.
As one of the earliest personalised reading programs, SRA Reading Laboratory® has improved the reading and independent learning skills of more than 100 million students, becoming one of the most trusted names in reading.

Key Features
Develop comprehension, vocabulary, fluency, word analysis, and study skills.
Reinforce specific skills to help students become proficient readers.
Builds reading for pleasure into teaching and learning, using a wide array of quality fiction and non-fiction selections.
Develops independent readers with strong comprehension skills and increaesed confidence.
Develops the sense of personal accountability as students take charge of their own learning.
What's New?
25% of reading selections are completely new
All reading selections have been reviewed and updated for current factual information and aligned with today's academic integrity standards
Refreshed and updated design and look-and-feel
All print components eliminates the need for dependency on devices or Wi-Fi
Level 2 now streamlined into 2 kits instead of 3
Note: Levels 1 and 2 are available now in a new edition
Level 3A and 3B are still available to order in the current edition.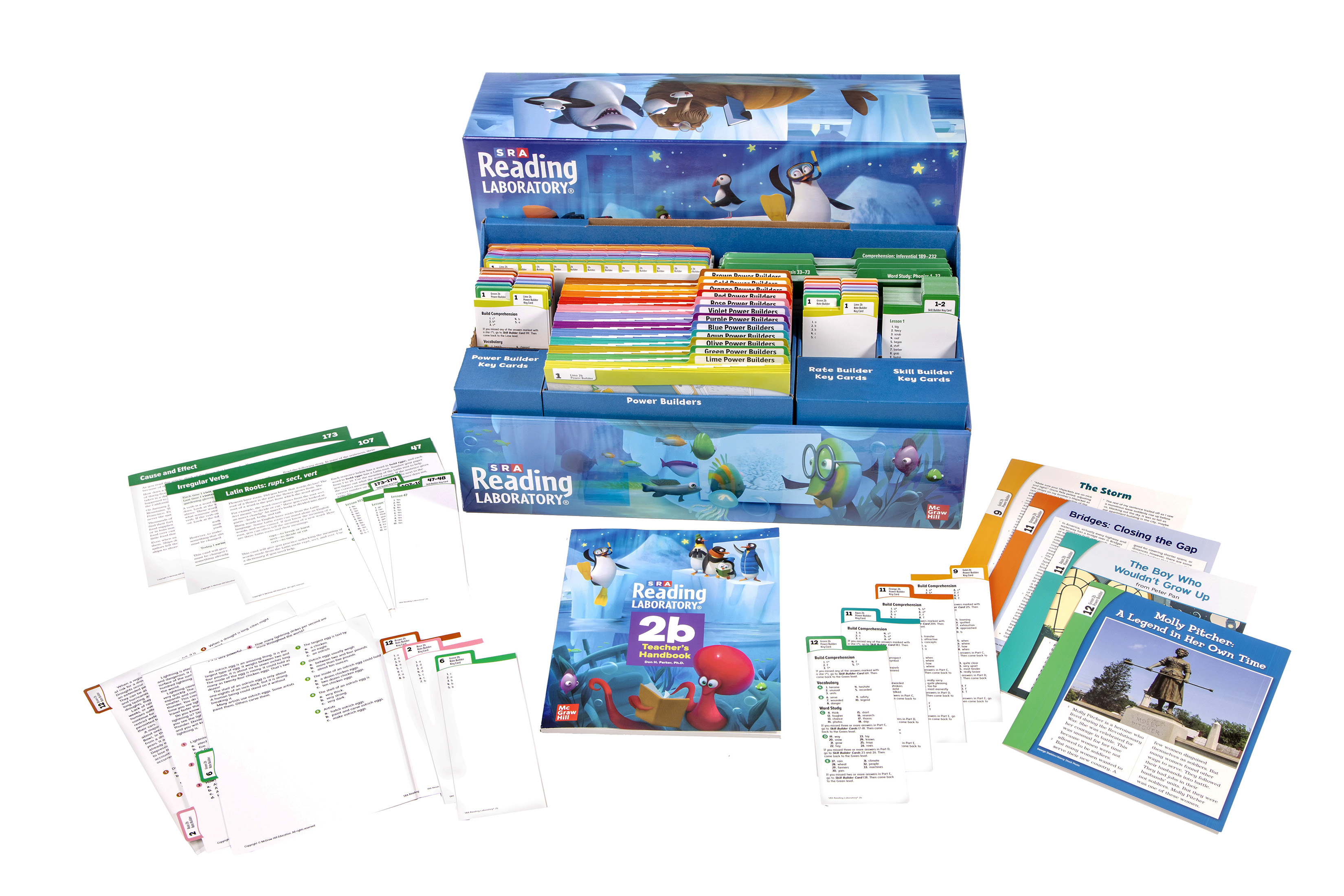 Research Base of SRA Reading Laboratory

Reading Laboratory is a leveled reading program which provides individualized reading instruction to a whole class of students. This bibliography lists the research documentation that supports the vocabulary, phonics, fluency, and comprehension skills and strategies taught in Reading Laboratory.